Home Remedy: A Breakfast to Benefit Pine Street Inn
Date:
Time:
7:15 AM - 9:00 AM
Location:
Westin Copley Place
Boston, MA 02116
United States
A home is the remedy for homelessness. Join us at our 2018 Home Remedy breakfast as we celebrate the progress made toward ending homelessness in Boston.
With a mission to end homelessness, Pine Street Inn welcomes close to 2,000 individuals daily, providing permanent housing, job training, emergency shelter and street outreach. With over 950 individuals in 41 housing locations in Greater Boston, more men and women now live in Pine Street housing than stay in our shelters each night.
You can help us achieve our goal of moving people off the streets, out of shelter and into a home by supporting Home Remedy. Thank you!
For questions or tickets to Home Remedy, please contact the Development Office at 617.892.9170
---
About our Keynote Speaker: Ted English
Executive Chairman of Bob's Discount Furniture and former President and CEO of TJX Companies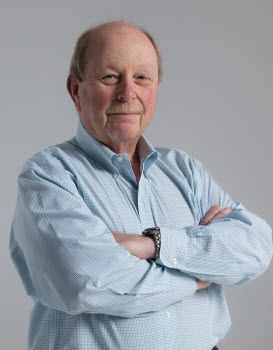 Ted English is the Executive Chairman of Bob's Discount Furniture and the former President and CEO of the TJX Companies. Ted joined Bob's Discount Furniture in November 2006 and since that time, Bob's has more than quadrupled sales from $225 million in 2005 to over $1 billion in 2015. Bob's has opened more than 50 stores in addition to their original 21 during that period of time. Bob's Discount Furniture has been a generous partner to Pine Street Inn, donating furniture as men and women have moved from homelessness to housing.
During his tenure as CEO of TJX, Ted increased revenue from $8.8B in 2000 to $15B in 2005. He opened over 900 stores across 8 domestic and international divisions, creating over 50,000 new jobs.
Ted has over 45 years of retail experience, starting his career as a stock boy at Filene's Basement in Boston while in high school. As a co-op student at Northeastern University, Ted held several entry level management positions ultimately landing a buyer's role at Filene's upon graduation.
Ted is a member of the Board of Directors for Natixis Global Asset Management and Rue La La. Ted is a member of the Board of Trustees at Boston Medical Center and his alma mater, Northeastern University.