Help Provide
Critical Nutrition
We provide nutritious meals to our shelter guests - 2,500 meals a day, seven days a week.
Want to help provide meals to homeless men and women in Pine Street's shelters but don't have the time to organize an actual food drive? Join #TeamPineStreet by starting your own virtual food drive fundraiser for Pine Street's Meals Program. It's easy and makes a big impact.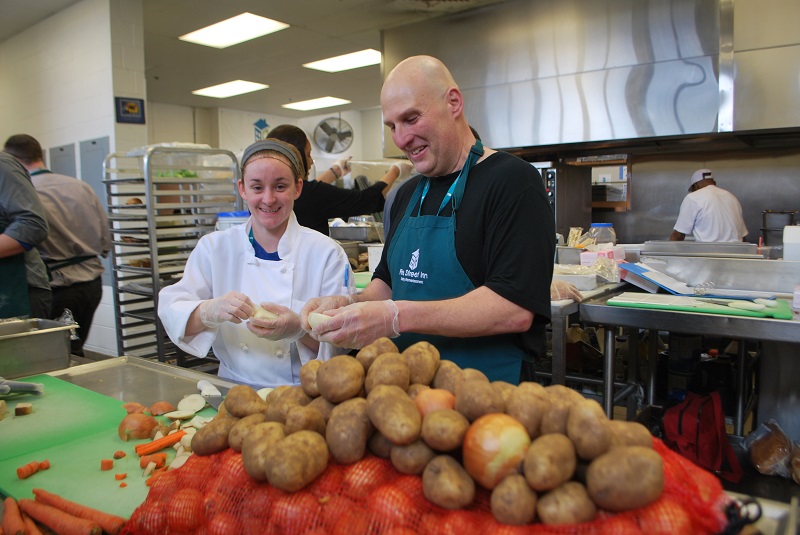 - Start your own fundraiser. Click the "Register" button above.
- Get friends or colleagues involved. Click the "Form a Team" button above and invite others to join your team.
- Donate to another individual's fundraising page. Search for their name in the box to the left.
- Donate directly to Pine Street's Meals Program
YOUR IMPACT
With Pine Street's bulk purchasing power, your virtual food drive will help to provide three times as much food per dollar raised compared to retail purchasing.
The numbers below will give you an idea of how much food we go through each day.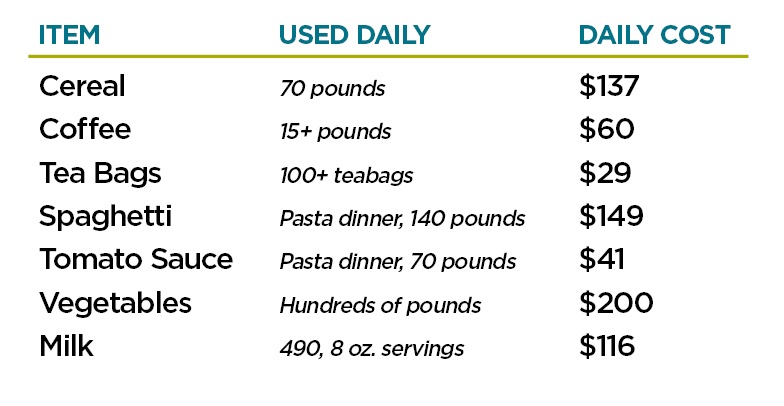 Donate:
Find a Participant or Team:
Participate:
Top Fundraisers
My Pine Street Fundraiser
Top Donors
Judi Jackson
Mrs. Melissa Z. (Zangari) Cording