Take a Spin for Pine Street Inn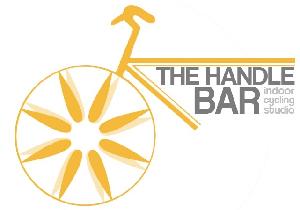 Join the Innbassadors on Tuesday, January 24th at 8pm at the Handle Bar in South Boston for a special charity ride to benefit Pine Street Inn.
With your $30 donation you will be registered and have a bike reserved for you. The Handle Bar offers complimentary shoe rental and provides towels. Wear something you're not afraid to sweat in and bring your water bottle!
Don't be afraid to give it a try if you are a first time rider. The difficulty of the class is at your discretion, so what better way to try than for a good cause?
Registered names will be held at the door. To purchase more than one ticket, please donate in increments of $30 and email additional participant names to Innbassadors@pinestreetinn.org. An email receipt will be sent to all registered participants.
After a small studio fee, all proceeds will benefit Pine Street Inn.
The studio is located in the Macallen Building in South Boston, directly across the street from the Broadway stop on the MBTA Red Line. Broadway Station is also a stop for the 9, 11, and 47 bus routes. Parking is limited but there are a few 2 hour spots in front of the studio. If you don't mind a short walk, there is ample parking further down Dorchester Avenue.
To learn more about The Handle Bar visit their website: http://www.handlebarcycling.com/.
About Pine Street Inn
Pine Street Inn serves more than 1,600 people every day, including 800 formerly homeless individuals who live in and receive support services through Pine Street's permanent housing. This would not be possible without the commitment of our generous donors.
Together we can end homelessness!
View More
Achievements
Wow!
Participant has raised $1,000!
Fundraising Honor Roll
Ms. Maureen O'Connell
$30
Ms. Kelli Tahaney , M.A.
$30
If you think this page contains objectionable content, please inform fundraiser@pinestreetinn.org.