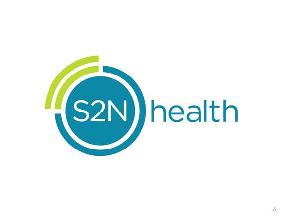 S2N Health 2019
Join S2N Health and Pine Street Inn to End Homelessness!
Pine Street Inn's goal is to move men and women from the streets and shelter into a home, where caring case managers support them in retaining housing. With over 900 individuals in 40 housing locations throughout Greater Boston, Pine Street also provides street outreach, emergency shelter, job training and connections to employment to more than 1,900 people daily.
S2N Health is joining the effort to help men and women on the journey out of homelessness.
Please consider making a gift to S2N Health's Pine Street Fundraiser. Any gift – large or small – helps provide support and hope to those in need. The S2N Team's donation will fund all Pine Street meals during the week of July 22, 2019. In a typical week, Pine Street serves 17,000 meals! The S2N team will also serve a dinner to Pine Street guests during our week of meal sponsorship.
Thank you for supporting our fundraising efforts. Together we can end homelessness!
About Pine Street Inn
Founded in 1969, Pine Street Inn serves more than 11,000 homeless individuals each year, providing the full spectrum of services to help men and women reach their highest level of independence and get back to a place they can call home.
View More

Amy Siegel
$0
Kate Rumrill
$500

Team Honor Roll
Ms. Barbara L. Siegel
$250
Tracy and Morey Kraus
$250
Top Donors
S2N Health
Ms. Kate Rumrill
Mr. Philip Devlin
Amy Siegel
Andrew Merken